You can take JANEA Nail Salon Hygiene Manager Certification Seminar at Tokyo Nails & Eyelash Academy.
Hygiene management is essential for a salon to provide safe services.
This module offers Salon Hygiene Manager Certification to those who have gained expertise in salon hygiene management, in order to help promote safe nail and eyelash extension services that safeguard consumer health, and improve public health.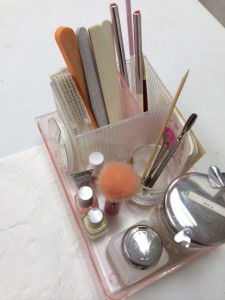 Nail Salon Hygiene Manager Certification Seminar
you will learn:
How to choose the right facility & equipment
Hygiene Management Roles
Knowledge of Infection, Irritation & Allergy
Nail Disease & Skin Disease
How to protect yourself as a nail specialist
Customer's Consultation & Agreement
Proper Disinfection & Hygiene of tools and towels
–Written exam–
Hygiene manager certification awarded on the day
Seminar Fee $120 (Public), $70 (JANEA Member)
Hear from  Certified Salon Hygiene Managers !
"Good lesson and knowledge given. Hope this can reach out to more nailists out there. "
– Joanna Lee from Princess's Cottage
"This course benefits me a lot, as to how to handle the different states of customers' nails so that we can provide them with accurate advise."
– Chevonne Yang from Princess's Cottage
"Very well explained with great examples. Good Experience! Easy to understand and all queries have been answered. Very worth it! Teacher was very friendly and helpful. Thank You! "
–Keshika Kumar from Kimaya Artistry
"Attended Salon Hygiene Manager Seminar at Tokyo Nails and Eyelash Academy. Ms Pearl and Rika Sensei are very helpful! I enjoyed the course a lot!"
– Sanice Chin